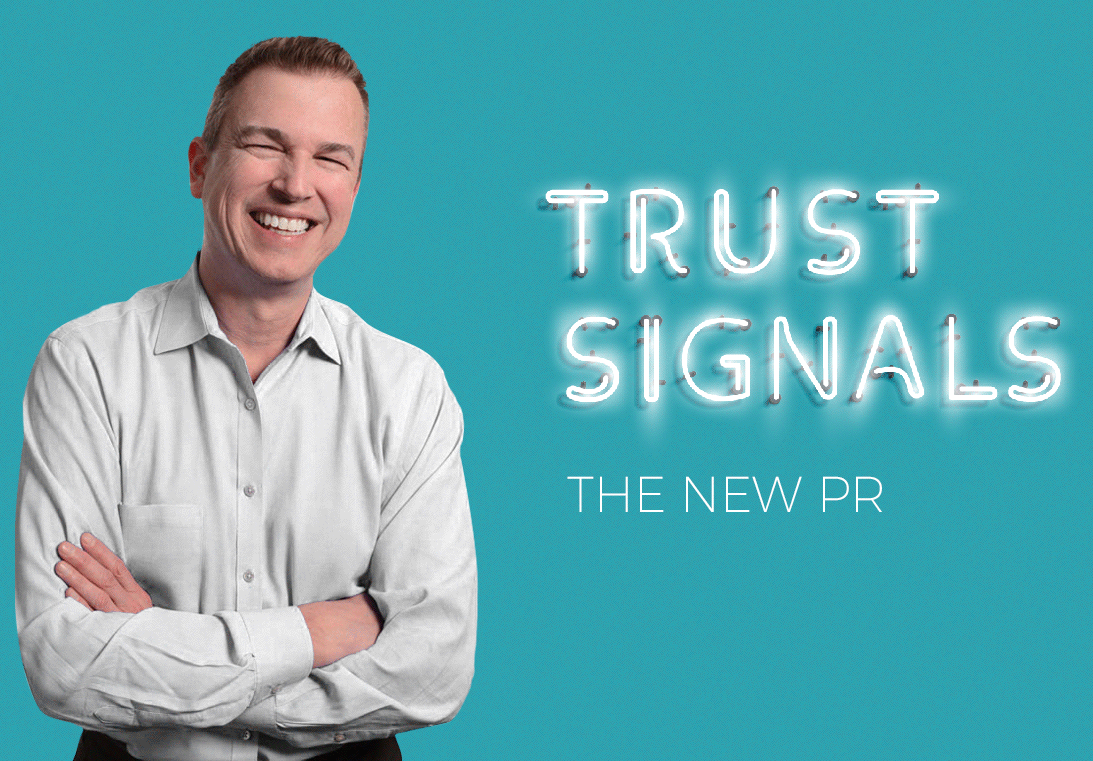 For more than 15 years, Scott has been a thought leader on the future of public relations. He created one of the original PR blogs, Media Orchard, which at one time had a larger audience than PRWeek. His focus in recent years has been on growing his agency by helping his technology clients grow.
In 2020, Scott began writing Trust Signals: The New PR, outlining a new framework for the practice of public relations, to be published by LionCrest in 2021. This site will share excerpts from the book and related work.
Scott has an Accreditation in Public Relations (APR) from the PRSA and speaks on PR and marketing topics at industry events nationwide.
What Is a Trust Signal?
Let's say you are interested in the topic of a book by an author you aren't familiar with.
Before you buy this writer's book, a question crosses your mind.
Can I trust this person?
Learn More >>
The Breakfast Meeting: A Conversation About How PR Has Changed
I hadn't heard from my friend David in years. But when my former colleague reached out over LinkedIn to ask for a breakfast meeting at a nearby diner, I accepted the invitation right away.
Learn More >>
Why The Future of PR Must Be Built Not On Tactics, But On Trust
While I've enjoyed my time as a corporate communications executive and an agency owner, I admit to having a love-hate relationship with the "institution" of public relations -- the professional associations, the trade publications, the big hulking agencies.
Learn More >>
Where You Can Find Scott's Content